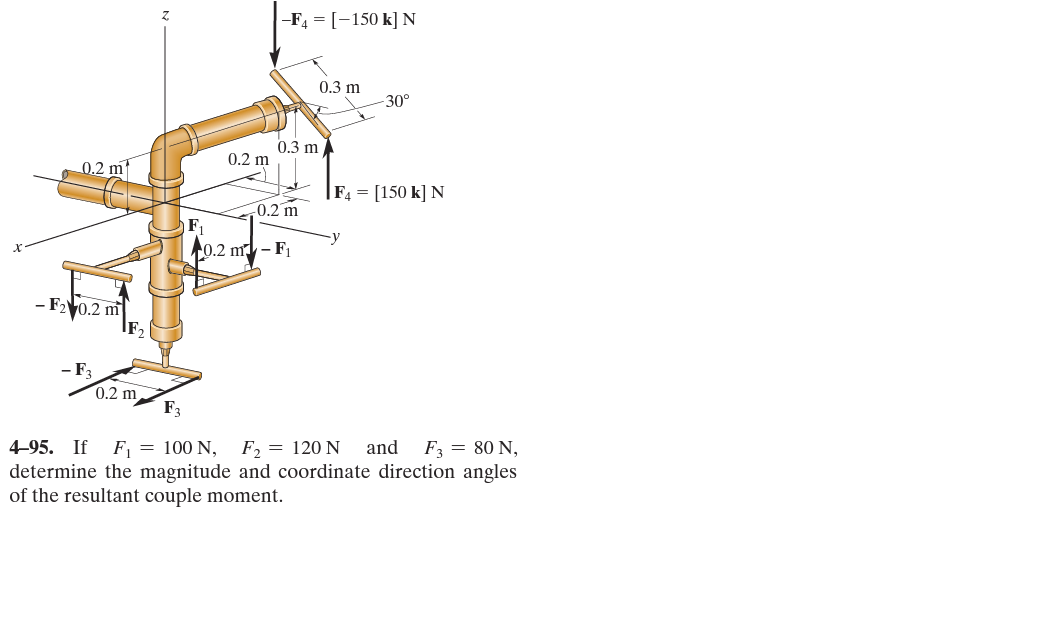 Here is the exercise that I just can't seem to figure out. The answer should be 71.9 Nm with coordinate angles 44.2, 131 and 103.
I know that the couple moments caused by the forces $F_1$, $F_2$, and $F_3$ are -20j and 24i and -16k respectively.
But I can't seem to figure out the moment caused by the two $F_4$ forces. First I thought it only caused a moment around x-axis, but this is wrong. Then I tried $M = r \cdot F$. But I just can't express $r$ (from tip of $-F_4$ to tip of $F_4$) in a vector. So can anyone help me with finding the coordinates of the ends of the bar where the forces $F_4$ work on, so that I can make a position vector out of it?