I am trying to find a solution at an industrial line problem.
I have a product which is cylinder, ~40 grams, 6cm length x 2cm diameter. The products (cylinders) are coming from a machine (output) in a horizontal rail. I can adjust the slope of the rail.
I must transfer them to another machine (packing). I must put each product (cylinder) in an vertical elevator belt.
You can understand what I want from the photo below.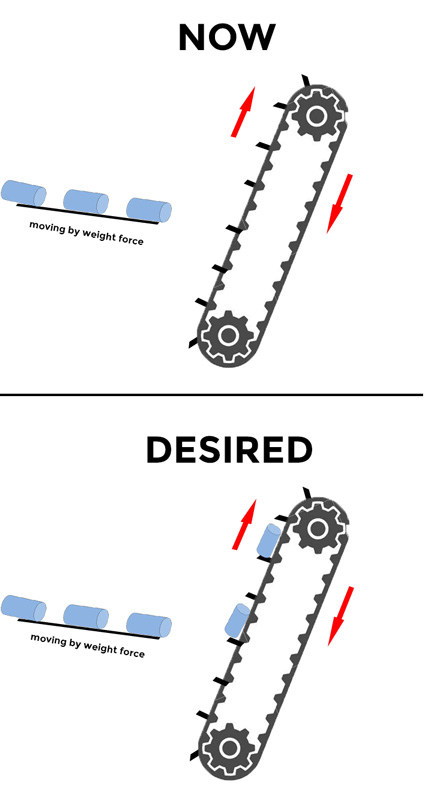 My questioning is what implementation should I use between horizontal rail and elevator. Any ideas please?