I'm asking about cleaning produce like potatoes and melons, NOT human organs here. This handheld power scrubber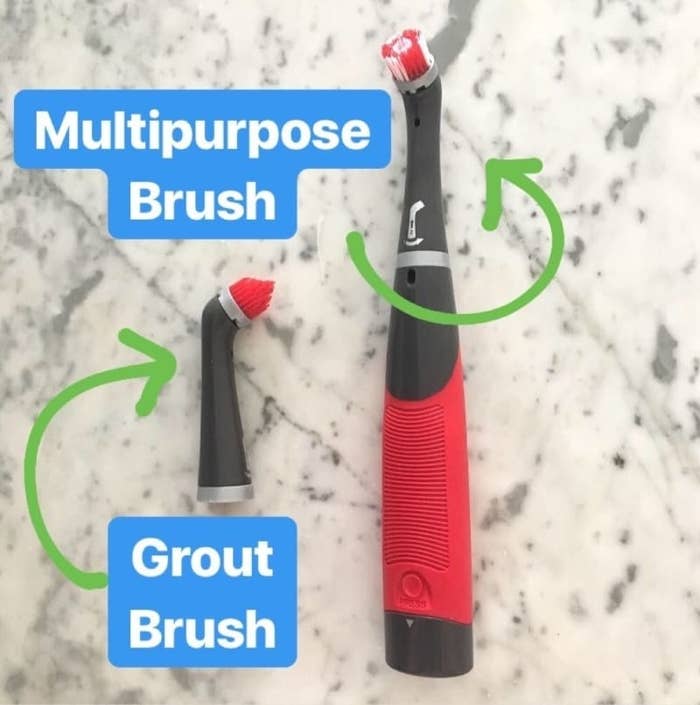 looks like your average rotary toothbrush! Indubitably I know that a toothbrush's brush head can be far gentler than the power scrubber's. But what are other differences?
I whited out the brand name because I don't want to be accused of promoting a brand. I'm not.