we are using the CloudCompare for comparing two mouth STL model for Final doctoral theses, like works done in this paper(pdf) shown blow:
and the instruction said here:
so i have tried to insert the STL file and use this align method :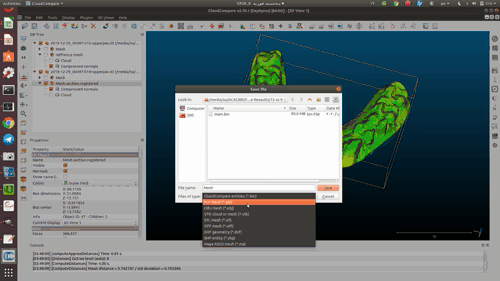 so the output are only 256 numbers by this columns names:
so asked how to increase the result number of compared output result in CSV file and is this methods is right for accessing to the compared this two models?
also what is the means of the csv colums means whis are like this:
i have uploaded the two STL files here, for more information.
http://s7.picofile.com/file/8387291350/stl_files.zip.html
Thanks for your attention.