The United Kingdom has a housing crisis (see Financial Times, Shelter, The Independent, The Telegraph) and a housing quality crisis (killing 3000–15000 per year), due to poor insulation.
Cash-strapped local authorities aren't building. Despite this, new homes appear to be mostly built using traditional masonry.
I understand that prefabrication has higher quality and lower cost. What are advantages of masonry over prefabrication? Why would housebuilders in the UK choose the former?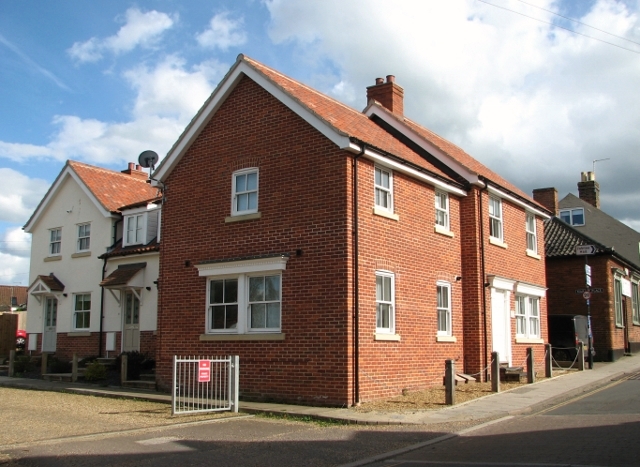 New British masonry house. Source: geograph (cc-by-sa 2.0)

Bricklayer. Source: Wikimedia Commons (cc-by-sa 3.0)

Affordable pre-fab houses Spring Creek, Nehemiah, New York. Source: Wikimedia Commons (cc-by-sa 3.0)
See also flatpack skyscrapers, or those apartment blocks near Reykjavík, Iceland (I don't know if the latter are prefab, but they look to me like they could be).